Calendar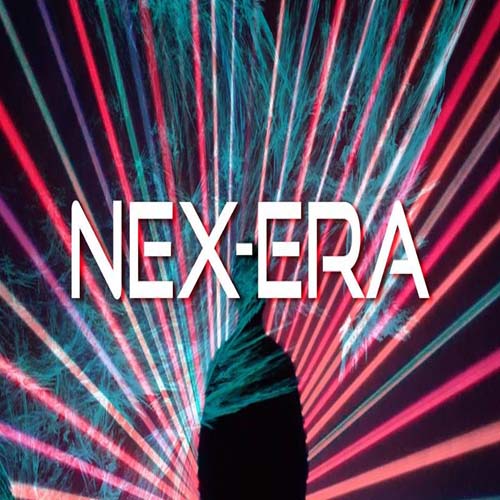 Nex-Era
16 December, 2017 // 11:00 PM until 7:00 AM
House, Tech House, Techno
Cost - £10
Tickets
Nex-Era Ticket
His Hers
A.J. Couque
Mark Sinclair
Justin Cookee
Nicolson
Nex-Era is the third instalment of the December birthday bash "Ed of an Era", this time a collaboration with "Nexus", Nicolson's underground music events project.
On top of this, Pete's good friend has decided to take the leap, and try for a better life down under after some travles begining in January - so we will be wishing Charlie Hallett farewell!!
We are once again at the iconic 414 Club in Brixton. Despite being under constant threat from the gentrification of Brixton it continues to provide a fantastic space for true party people to gather.
We have an amazing line-up of DJs to provide an unparalleled night of house, tech house and techno.
His Hers (Shindig/Back2Life/House of Honey/Novikov) - The First Couple of House Music, Chloe and Paulo, fresh from their marriage earlier this year, have been conquering dance floors from London to Ibiza to Thailand. Love may rule, but don't think that means their music is fluffy. This pair know how to party and have had crowds rocking their socks off, individually and together, for many years.
https://www.facebook.com/HisHersdjs17/
A.J. Couque (Nexus/ModeFM) - Having always had music in the soul, he has dedicated the past 3 to 4 years of his life full-time to music. A DJ that doesnt fixate on genre or popularity, but focuses on the sound and the delivery, he stands out in a saturdated market. Having played around the world in the last year, from London, to Ibiza to Brasil, and having his first releases getting great recognition, he is a star of the future.
Mark Sinclair (Pendragon/House of Honey)- In a career spanning many decades and genres, Mark has always been a hugely influential presece. Originally a Northern Soul DJ, he ran the massive Pendragon trance parties and is now plays some of the most exciting up front house sets around. Not to be missed.
https://www.facebook.com/Mark-Sinclair-724234491006127/
https://www.mixcloud.com/markpendragon/
Justin Cookee (Back2Life Sessions//Give!) - What can be said about the Curly Commander? Been mixing since the early 80s and his skills are so varied I hardly know where to start. His Back2Life channel boasts over 100 shows and a loyal following. He's organised amazing parties and played too many rocking sets to count. We're delighted to have hime join us:
https://www.mixcloud.com/back2lifesessions/
http://mixlr.com/back2lifesessions/
Nicolson (Nexus/ModeFM) - The birthday boy has closed the show with a rocking techno set into the early hours every year and will do so again. A regular with Mode FM, and the NEXUS curator, he now lives in Italy and is taking his NEXUS party around the globe. Having had a prolific year in the studio, his closing set is bound to deliver!
£10 on the door - what a bargain! Hope you can come and join us,
Click
---
Email
info@club414.org
---
Telephone / Text
02079249322
---
Facebook Event Link
Click
---