Cohesion's New Years Eve Celebration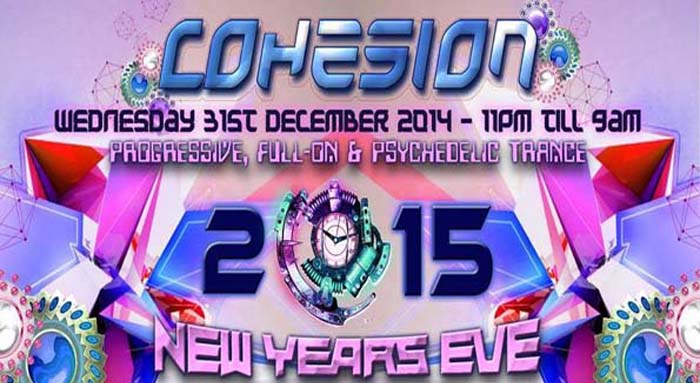 Bring It On!!!!!
With:
★ Live Act's: ★
★ CHAMPA
(Yellow Sunshine Records)-UK
★ ETCETERA
(Silent Partner Records)-PO
★ MENTALOGICh
(H2o Records)-BR
ૐ DJ's ૐ
ૐ SATI
(Mutagen Rec)-PL
ૐ WILL J-T
(Cohesion Guest)-UK
ૐ PSYKINETIC
(Digital Freedom Rec)-UK
ૐ MELODIC NOISE
(H2o Records)-BR
ૐ PSYLUCID b2b MAVERICK
(Psyrhythmix)-uk / (Psyrhythmix)-uk
ROOM 2: (Chill Out Lounge/cafe) A beautiful place to sit down and chill and chat with your friends also have some snacks later in the night.
* Over 18 Only
Price: £15 b4 Midnight / £20 After
Ticket sales. http://club414.org/calendar/?event=832
Please Bring Photo ID / No ID No ENTRY
London's No.1 Psy Trance Clubbing Night Out!