Bar 414's Grass Roots Band on the road in and around London with the 414 Road Shows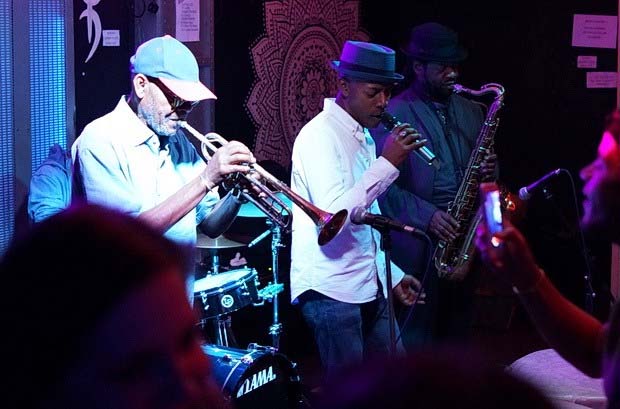 Hire the Grass Roots Band
The Grass Roots Band awaits your booking in and around London and the UK.
This versatile Jazz, Blues, Soul, Ska and Reggae band has been together for the last 3 years, playing at what was a regular slot Bar 414 in Brixton. They have now decided to take their immense talent further afield and make themselves available to you and the general public.
The band members are,
Saleem (Drums)
Lance Rose (Double bass)
Bucky Leo (Sax)
TanTan Thornton (Trumpet)
Morice Brown (Guitar)
George Kelly (Vocalist)
So if you have a wedding reception, a birthday party, or any special occasion, hire this outrageously talented band.
Call Office: 02084623088
Mobile: Tony 07805955704 / Louise 07854636959
For info, photo and more details go to
https://www.facebook.com/GrassRootsLiveMusic/
Or call Office: 02084623088
Mobile: Tony 07805955704 / Louise 07854636959