Club 414 Presents (Trance Night)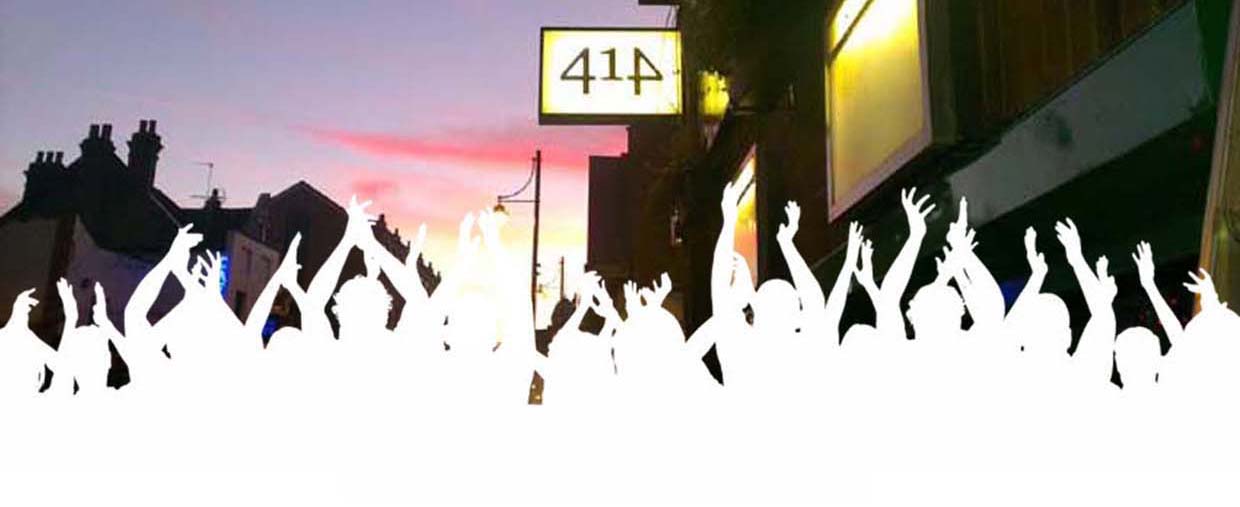 29 March, 2019 // 11:00 PM until 7:00 AM
Psychedelic Trance, Trance
Cost – £5b412 £10 after.
Tickets
To purchase your tickets, head over and pay securely via stripe. Click here.
PHD
Richard Marriott
Psyrenzo (TRANCElucid)
Blackromeo
On Friday 29th March Club 414 opens its doors once again for another Trance night.
An event which shall have a variety of Trance sub-genres and the finest sounds around from Progressive Trance, Trance (Uplifting & Tech Trance) and Full On Psy Trance.
Line Up:
PHD
Richard Marriott https://soundcloud.com/richard-marriott-4 https://www.facebook.com/DjRchardMarriott/?fref=ts
Psyrenzo (TRANCElucid)
https://soundcloud.com/psyrenzo
https://www.facebook.com/psyrenzo.official/
https://www.facebook.com/TRANCElucid-1564805487104512/
Blackromeo (AFTERHOURS.FM)
https://www.mixcloud.com/aj-blackromeo/
soundcloud.com/blackromeo
Blackromeo MUSIC
EVENT INFO:
Club 414 Presents Trance Night (Trance and Psy)
Friday 29th March 2019
11pm – 7am
£5 before midnight, £10 after.
Trance / Psy Trance
PLEASE BRING PHOTO ID / NO ID NO ENTRY
Open Roof terrace for those who wish to smoke.
Club 414
414 Coldharbour Lane,
Brixton,
London,
SW9 8LF
www.club414.org
HOW TO GET THERE =
Tube = Brixton
(Victoria Line – 24 hours)
Rail = Brixton Mainline station
Daytime buses = 2, 3, 35, 37, 45, 59, 109, 118, 133, 159, 196, 250, 322, 333, 345, 355, 415, 432, P4, P5
Night buses = N2, N3, N35, 37, N133, N159, 250, 345, 689, 690
Directions: Come out of Brixton tube station and turn left. Walk 100 yards till you see KFC on your left. Turn left and walk 100 yards. You have reached your destination on the left.
---
Email
info@club414.org
---
Telephone / Text
02079249322
---
Facebook Event Link
---