Elemental 4th Birthday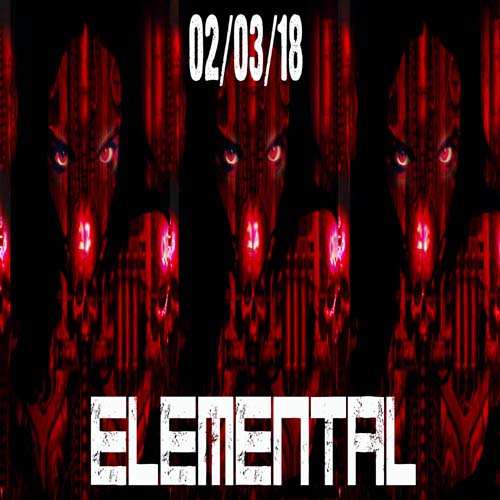 2 March, 2018 // 11:00 PM until 7:00 AM
Acid Techno, Techno
Cost – £5b412 £10 after.
Tickets
To purchase your tickets, head over and pay securely via stripe. Click here.
RONNIE GRAFTER
ALTERED STATE
MICHAELA
LEYLA P
SPONGE AUDIO
JACK MAJIC
SANE
PAUL ELEMENTAL
The Elemental Collective Present
ELEMENTAL'S 4TH BIRTHDAY PARTY
COME SEE IN 3/03 @ CLUB 414
WE WILL BE ABUSING THE 303's
AND ROCKING THE 909's WITH
A HOSTILE TAKEOVER WITH SOME FEMME FATALE'S OF TECHNO ALONGSIDE THE
FILTHY BEASTLY BOYS OF TECHNO.
SLAMMING UNCOMPROMISING AND DARK TECHNO, DRIVING DRILLING ACID OVERTURES. ALL STYLES COMBINING TO SHOWCASE THE DIVERSITY OF TECHNO
UNDER THE ONE ROOF OF THE LEGENDARY CLUB 414… THE HEART OF BRIXTON
AND HOME OF TECHNO, YEAR ROUND IN LONDON.
FRIDAY 2nd MARCH
SEEING IN 3/03 WITH A BANG
4 FEMME FATALES & 4 BEASTLY BOYS OF TECHNO
COME TOGETHER IN A NIGHT OF DIVERSE & PERVERSE TECHNO….COME JOIN THE PARTY AND KEEP THAT RHYTHM GOING.
Confirmed DJ's
RONNIE GRAFTER
ALTERED STATE
MICHAELA
LEYLA P
SPONGE AUDIO
JACK MAJIC
SANE
PAUL ELEMENTAL
Techno music
---
Email
info@club414.org
---
Telephone / Text
02079249322
---
Facebook Event Link
---